Bye Bye Numerous Cumbersome Knives
Cleaning Fish, One Knife Enough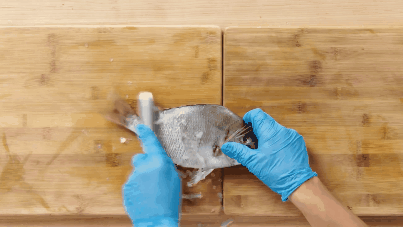 3-in-1 Multifunction 
Scraping scales, cutting meat, gutting, all these complicated tasks leave it to this delicate knife now. Yes, he can do these perfectly!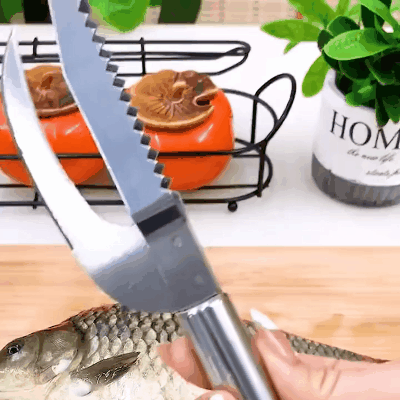 Double-Row Serrations:

Serrated design for easy scraping of fish scales without damaging the flesh

. Double rows of serrated teeth, so that small and large fish scales have nowhere to hide.

Double-Sided Blade:

The sharp outer edge is used to cut large pieces of fish. The barbed inner edge is used to cut open long strips of fish, like eel.

Sharp Knife Point:

F

ish gills and eyes were easily gouged out. This design allows the knife to easily enter the belly of the fish, the gutting is silky

smooth.
Premium Edible-Grade Steel
Our fish knives use Stainless Steel, safe and non-toxic, 100% healthy, this steel is very tough, wear-resistant and rust-free.

Lightweight & Comfortable
Brushed and frosted knife handle, non-slip and comfortable in the hand. The whole knife is only 56g, and will not feel tired after using it for a long time.
Easy To Clean
Knife body texture is smooth and can be cleaned with a flush of water without hiding dirt. In contrast, only wash one knife more water-saving.

Cleaning fish is no longer a difficult task, enjoy the freshness of fish instantly with family!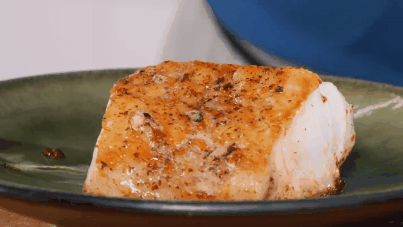 SPECIFCTION
Material: Stainless steel
Size: 4*23cm
Weight: 56g
Package include: Fish Knife × 1 / 2 / 3